I know I haven't been posting as much as I ought to. There really is no excuse. Adjusting to new parenthood has been fun, but some of the typical stuff has been forgotten or not done as much because all we want to do is marvel at this wonder we call our son. We still take pictures every day, and I hope to soon have the 365 blog updated.
I thought I'd give an almost 4 month check in, and tell you a little about what's been going on with him. We do this in an online playgroup we are in =) . It's a great way to keep track of how he's growing!
Name:
Mark Garrett
Nickname(s):
Sweet Pea, Puppy (because he whines and squeaks), The Boy
Birthday:
December 25, 2007
Weight-
birth: 6lbs 14 oz
now:
guessing about 14.5 lbs
Height- birth:
20 inches
now:
guessing about 25 inches
Clothing Size:
solidly in 3-6 mo
Diaper Size:
2 in seventh generations, 3 in natures babycare
Breast or Bottle?:
bottle (born free bottles - he uses the larger ones now)
How are they Sleeping?:
He's been a sleeper since week 1.5. Goes to bed about 930, 10 (though he naps in the evening with Daddy while watching tv) and typically wakes up around 10.
Health:
No issues at all. He had a little cradle cap, but it wasn't too bad and now it's gone. He's acting like he's teething, everything (especially his hands) go into his mouth. We have his 4 month shots the first week of May.
Milestones?:
He loves to blow kisses and raspberries. He learned how to turn off and on the crocodile tears to work Mommy and Daddy. Holds his bottle, always tries to sit up, plays with toys (grasps to make noises, rattle, etc)
Favorite activities:
he loves to "talk" and hear his voice, he's starting to like tummy time, cracking himself up while staring at himself in the swing, everything goes in his mouth
How is Mommy feeling:
fine. I finally feel "almost" caught up. It's a lot different when you adopt, and you adjust differently. This past week is the first time I haven't had adoption/mommy brain quite as bad.
Anything else:
we've been "in the system" since March 8, so we should get a court date for finalization any time now - they are waiting on our home study
PICTURES: (first born,Dec,Jan,Feb,March, and Now!)
first born (the first time we saw him and held him, he was about an hour old)
: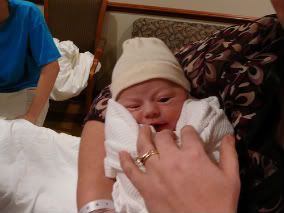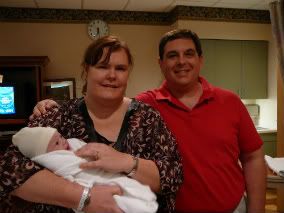 December: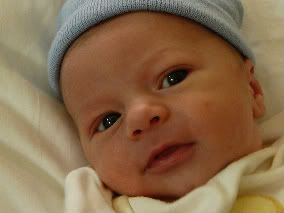 January - the 2nd pic is when he FINALLY made it to Texas
: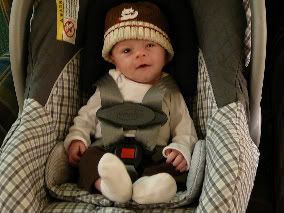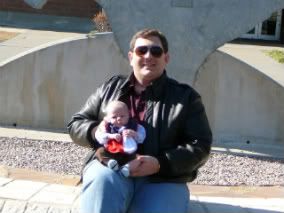 February
:
March
: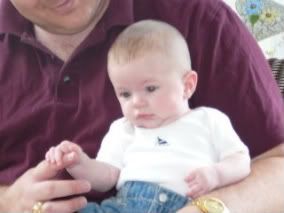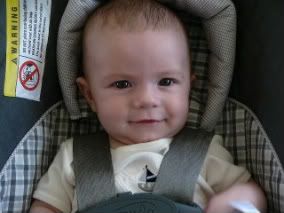 April
: